About the tjanpi artists camp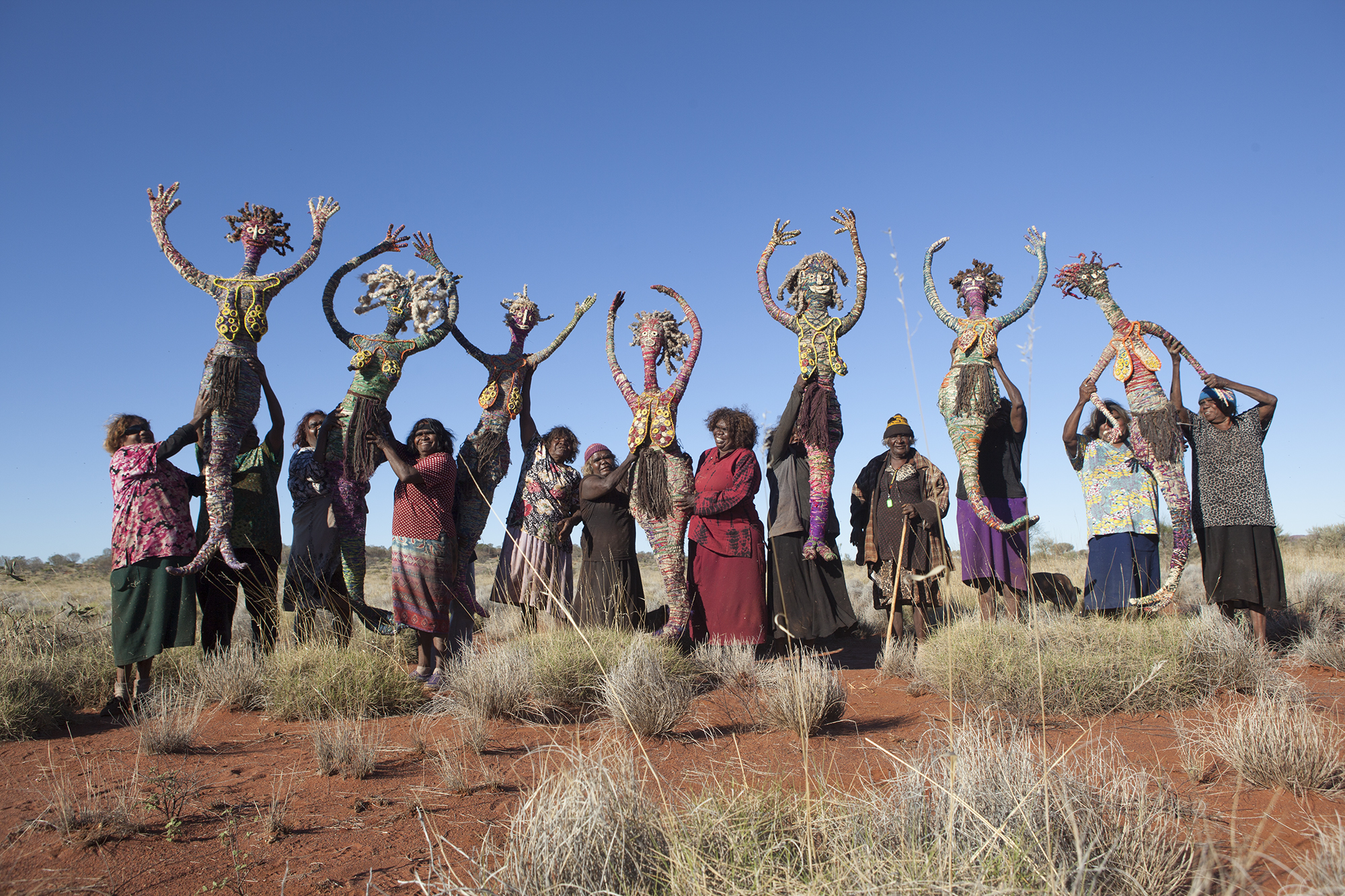 In 2015 the National Museum of Australia collaborated with Tjanpi Desert Weavers to create a significant and unique work inspired by the Seven Sisters songlines. More than 400 Aboriginal women of the Ngaanyatjarra Pitjantjatjara Yankunytjatjara (NPY) Women's Council, from across some 350,000 square kilometres of the Central and Western desert region, work with Tjanpi Desert Weavers, usually making baskets and smaller sculptural works. They are also known for their life-sized sculptural groups and installations.
The Tjanpi Desert Weavers created these sculptures with artists from Papulankutja, in the Blackstone Ranges between the Western and Great Victoria deserts. During a two-week camp at Kuru Ala, a remote Seven Sisters site in Western Australia, 14 tjanpi weavers wove the sisters into life. They then moved to a campsite just outside Papulankutja to finish the tjanpi sisters. Each figure was made by two artists. For many of the figures, a senior artist paired with a younger emerging artist so that the act of creation was also one of passing on skills to a future generation of tjanpi artists.